We are thrilled and honored to share that we were 𝘀𝗲𝗹𝗲𝗰𝘁𝗲𝗱 𝘄𝗶𝗻𝗻𝗲𝗿𝘀 𝗼𝗳 𝘁𝗵𝗲 𝗠𝗲𝗿𝗮𝗴𝗲 𝗗𝗲𝘀𝗲𝗿𝗧𝗲𝗰𝗵 𝗖𝗼𝗺𝗽𝗲𝘁𝗶𝘁𝗶𝗼𝗻 in the Agriculture category.
Desert agriculture is critical to feeding millions of people living in the desert as well as to global food security.
The competition, run by the Merage Foundation Israel Foundation and the Israel Innovation Institute, focuses on developments designed to meet the challenges of the desert.
Viridix has committed to invest the award prize in farmers and businesses in the Negev Desert community.
We attended at GITEX Technology Week 2020 in Dubai as part of the Israeli delegation to the UAE-Israel Future Digital Economy Summit.
Our precision irrigation solution helps grower know exactly what their plants feel and provide them with just the right amount of water to reach production goals.
Contact us to schedule a meeting.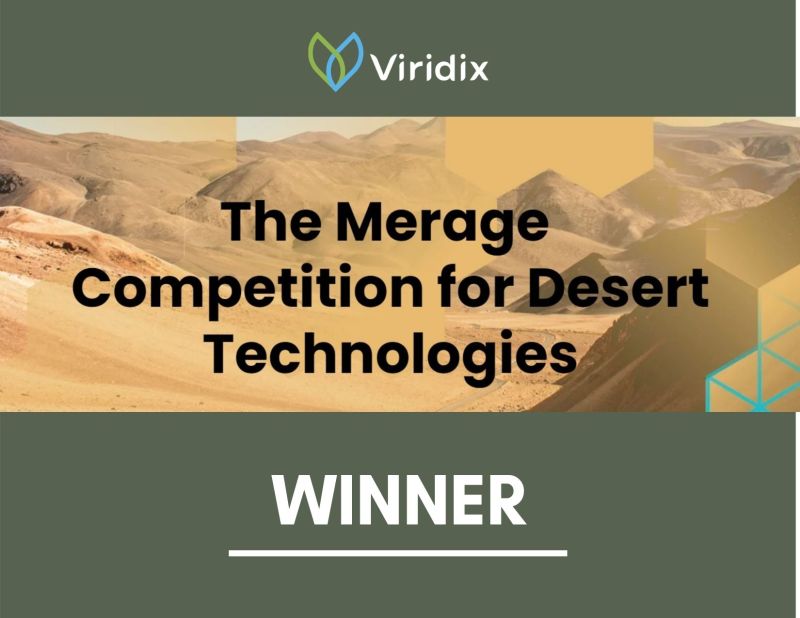 .