Viridix – the right way to irrigate
Viridix system is next generation of simple to use yet powerful tools for the very best irrigation results. Our advanced world-leading sensors are your eyes in the ground – they're easy to install & use, and are supported by an app that displays and explains the results from the field and offers actionable advice.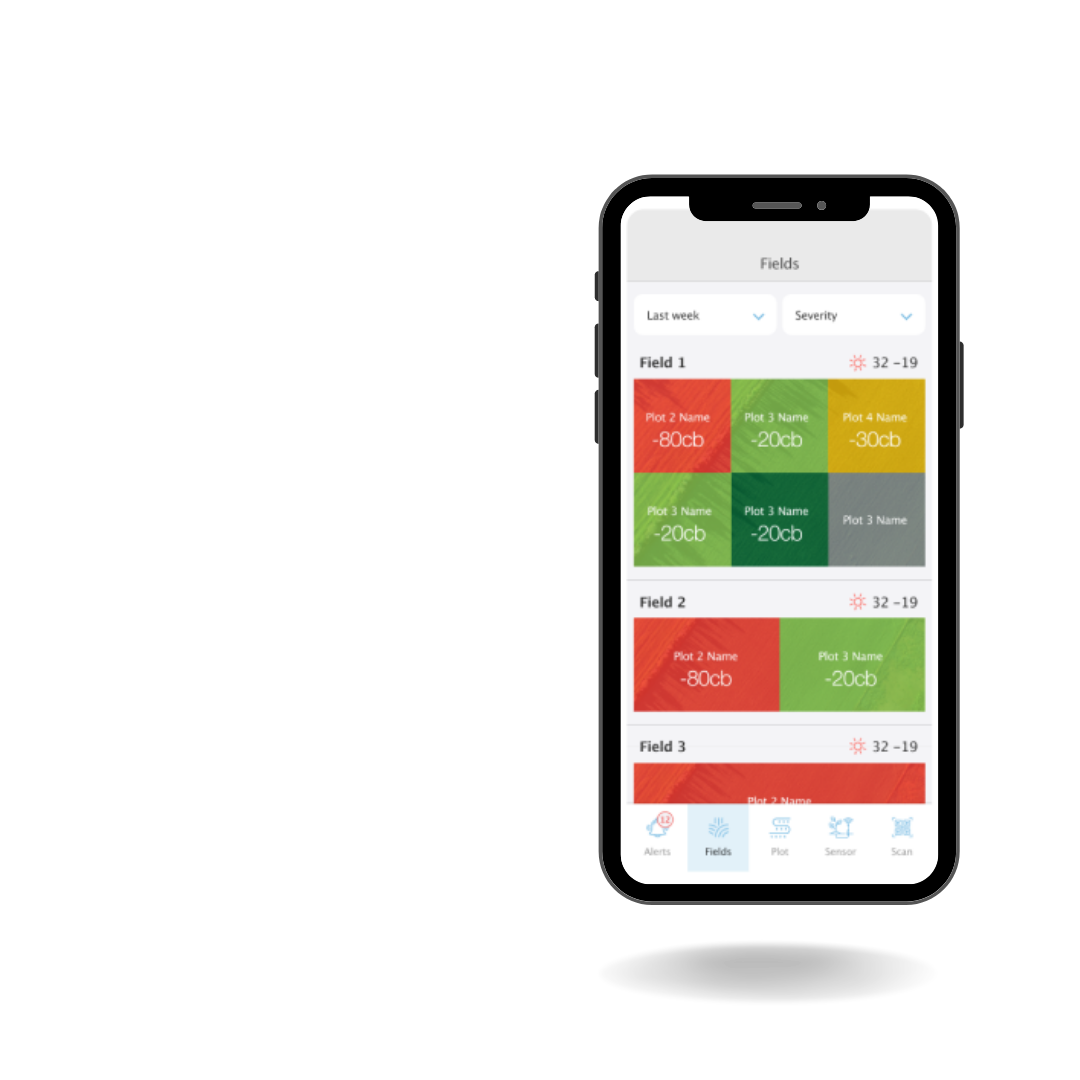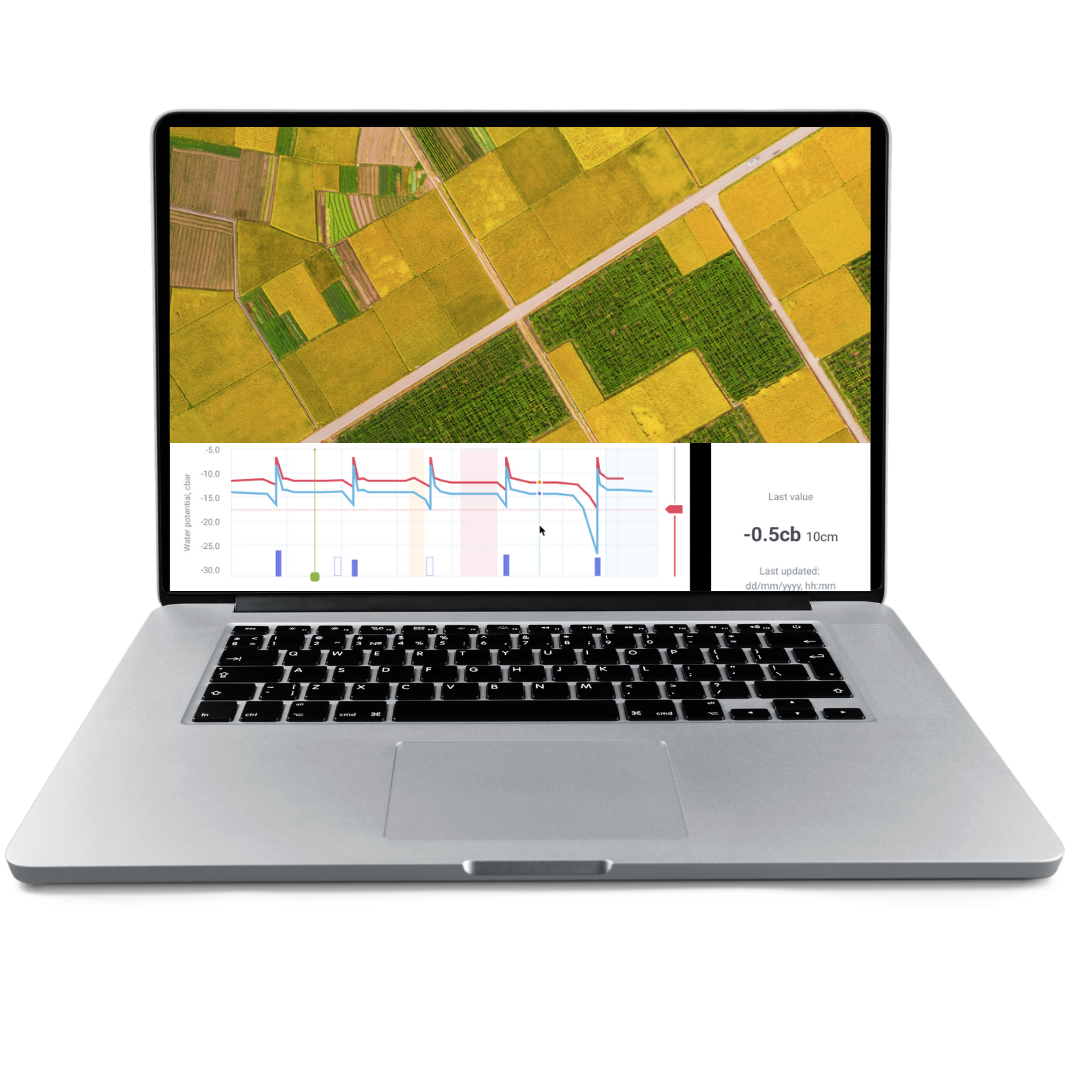 Viridix helps growers get the best

irrigation through a platform combining precise data collection from the field with a decision support system.


Viridix's easy to use, ultra-low maintenance Root-Tens sensors measure and collect water potential data, and are installed at different depths in the field so they can supply highly accurate readings, including ground temperature, humidity and more, all in real time.


Viridix app, based on a custom/proprietary algorithm: processes and compares vital information; highlights important events; displays historic data, offers suggestions and insights and sends alerts when necessary – all displayed clearly and simply on Viridix's mobile app.



This constantly evolving and platform provides growers with support in an easy to use and easy to understand interface, while enabling them to make the very best use of resources – particularly water usage, as well as fertilizer.
Water potential measurement range: 0 – 100 centibar


Ground temperature measurement

 

Maximum instalation depth of up to 150cm

Multi Depth Sensing using 2 sensors


Suitable for all soil types

Suitable for all crop types

Suitable for all water types

Ultra low maintenance and no calibration

Horizontal or vertical installation

Operating temperature: 2-50°c

Cable length: 3m

Accuracy: ±0.1 centibar

Sensor dimensions: 120 x 28 x 28 mm

Resolution: 0.5 centibar
Solar Powered IoT Data Collector
Cellular 3g/2g worlwide coverege including

Agriculture-grade, robust IP67 – Weather and waterproof

Internal rechargeable 5200mAh battery that operates without sunlight for around 2 months

2w solar panel, 1h of sun per day keeps the battery fully charged

120cm aluminum pole for easy and flexible installation

QR code for quick on boarding the device

Band VIII (900 MHz) Band I (2100 MHz)

UE Class – Class A

Supports up

2 water potential sensors

Sensor sampling time: Up to 3 min
Mobile App and Web features
| | | |
| --- | --- | --- |
| | | |
| Soil water potential historical graph | | |
| multi depth visual soil graph | | |
| monitor all fields in organization | | |
| invite other users to your dashboard | | |
| go to sensor via google maps / Waze | | |
| easy installation user guide | | |
| | | |
| | | |
| full satellite view of all your fields | | |
| | | |
| | | |
Plots navigation with real-time data for easy exploration

insight widgets to help user understand the data

Weather forecaster

Map plot view

Irrigation indication

Rain indications

Customizable widgets
Organization/accounts management for resellers
Menage customers

Add new organization

A reseller can Manage all the organization he created

Enter the organization

Know when client need to renew his subscription
A place to add edit and change

organization users

New users' permission
See all your client renewal status

Easy renewal process

new online billing system

offline payment for resells