Greenhouse innovation technology to be presented at Greentech 2019, Amsterdam 11-13 June
In the wake of recent global warming, we have witnessed increasingly frequent climatic extremes at varying locations worldwide, including in areas where farmers were used to stable weather conditions. In recent years they have experienced extremes of heat, hail and wind.
This change, particularly over the past five years, has brought many growers to limit their level of agricultural investment risk, by switching to under-cover cultivation. This trend has also led to development of many precision agriculture technologies, to offer growers climate prediction tools, enabling adjustment of water and fertilizer quantities to the plants' requirements, and thereby lowering costs.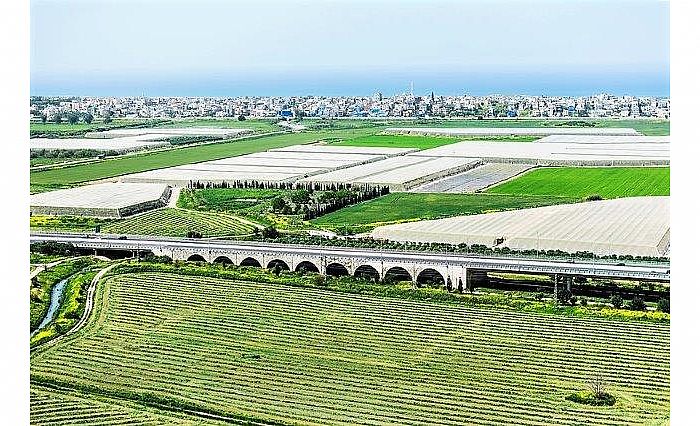 Research shows that growing under cover totally reduces expected extreme climatic damage.
Ginegar Plastic Products,   which supplies smart covers for intensive agriculture and horticulture applications, will participate at Greentech, exhibiting a variety of solutions for various types of crops, for creating optimal conditions to maximize quality yields and profitability.
Ginegar Plastic Products,  worldwide pioneer producer of FIVE layer greenhouse films, has now become one of the first to produce NINE layer films! Ginegar has plants in Israel, India, Brazil and Italy. Two subsidiaries in California and Spain (recently opened) with local warehouses maintain significant stock for the relevant markets.
Come to visit Ginegar at Greentech, hall 12.532

In the field of precision irrigation, two leading Israeli Irrigation companies will exhibit this year at Greentech : NaanDanJain and Netafim.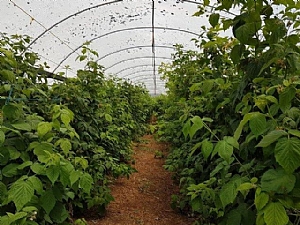 NaanDanJain is proud to be the world's leading company with the greatest variety of products in the water conduction, irrigation and agriculture sectors. NaanDanJain continues to innovate, expanding the choice of solutions it offers farmers worldwide, and constantly expanding its client base.
NaanDanJain will exhibit its capabilities in the area of planning and executing agricultural projects, from greenhouses to water infrastructures and conduction worldwide. In addition, the company has amassed significant experience in setting up and preparing project specification for growing medical Cannabis. To date, NaanDanJain has planned and erected more than 15 projects.
The Company's extensive ability and experience in this area enable it to offer cannabis growing customers and entrepreneurs a broad variety of services: from project specification to turn key projects, in which the customer receives the greenhouse and accompanying site ready for production. NaanDanJain has proven ability to reach maximal precision in overall system planning, including maintenance and operation of water and fertilizing systems along with the entire structure and climate control, to meet medical cannabis customers' special requirements.
Furthermore, NaanDanJain will introduce two innovative emphases – Rootsens and Spark: Rootsens , a precision agriculture system produced by Viridix – is a revolutionary product for sensing plant roots, marketed worldwide exclusively by NaanDanJain.
Spark – also revolutionary, is intended to keep solar panels clean using water, thereby increasing their efficiency and lifespan. This product places NaanDanJain in a new area of activity, green energy, which undoubtedly complements agriculture.
Come to meet NaanDanJain at Greentech , Hall 11.3.2.4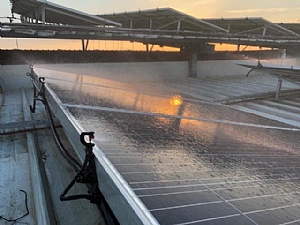 Netafim to showcase end-to-end project solutions and state-of-the art technology Greentech 2019 aims to provide a glimpse into the future of horticulture, and that's what Netafim aims to do as well, by showcasing end-to-end project solutions and state-of-the art technology. As a world leader in irrigation, with over 50 years of expertise and innovation, Netafim is one of the world's leading greenhouse solution providers, with vast global experience in providing highly specialized, comprehensive solutions. Locally based teams tailor high-quality, turnkey greenhouse projects, delivering unique solutions for enhancing crops, while aiding clients to adhere to their budgets and ensure a return on investment.
GREENHOUSE PROJECTS – Netafim™ experts provide highly suitable structures and technology for a wide range of climate zones, market demands and customers' financial capabilities. Netafim's comprehensive services and solutions include Data Collection, Design, Installation, and After-Sales Service

GREENHOUSE STRUCTURES – Netafim™ offers a wide range of greenhouse structures. All Netafim greenhouse structures meet international standards for snow, wind and vertical loads, and comply with industry standards.

GREENHOUSE TECHNOLOGY– Netafim™ is proud of their world-class integration capabilities based upon real-world agro-technology and greenhouse experience.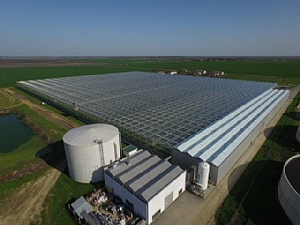 Their goal is to help establish the correct balance between customers' needs and factors like technology, agro-economics, and crop requirements. Hundreds of successful greenhouse integrations provide Netafim with the know-how to answer questions their competition doesn't even ask.
For more information, visit https://www.netafim.com/en/greenhouse /  
Come to meet us at Hall 12.323, 11-13 June or schedule a meeting now 

Pelemix specializes in the coco-peat substrate mixtures, or coir, and has production facilities around the world.
Coir is used worldwide as a surface to grow various crops, such as vegetables, soft fruits, nurseries, plant propagation and in bedding plants both in their pure form and in many specialized mixtures.
Pelemix sells its products and provides professional support in over 30 countries.
Its founders, with extensive experience in agriculture, have applied their know-how to reach successful results in growing hydroponics and potting mixtures.
The results are products that fit crop needs in terms of irrigation, fertilization, varying climate conditions, fruit quality and cost-effectiveness.
Using advanced technology, combined with sophisticated machinery and high-quality materials, different blends of coir are produced.
At Greentech, Pelemix will also show case Cannamix –  A Unique Substrate Solution for cannabis growers which enables growers to receive a complete growing system in a polyethylene bag, that combines many advantages for the grower.
Come to meet Pelemix at Greentech , hall 10.304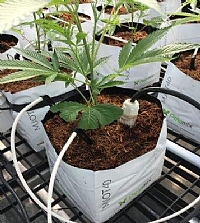 Also participating in the show will be Mapal, which specializes in solutions for hydroponic growers, supplying growing troughs and drainage gutters, enabling collection and recycling of the drainage water and nutrients, and providing solutions for farmers with saline soil.
Mapal's Agro dynamic team develops innovative hydroponic technologies, offering growers high quality, economy and durability for a wide range of crops.
Mapal hydroponic systems are used in greenhouses and also outdoors, for growing vegetables, roses, cut flowers, herbs, strawberries, other berries and cannabis.
The company's products can be seen in Africa, South America, North America, Asia and Europe.
Come to meet Mapal at Greentech, Hall 12.134
Aiming to revolutionize greenhouse vegetable production with its multipurpose robotic system GRoW,  Metomotion will also exhibit at Greentech. MetoMotion's robotic system performs labor-intensive tasks to reduce reliance on and high costs of human labor in greenhouse farming. MetoMotion's first product is the robotic tomato harvester, but the systems can be easily adapted to additional crops (e.g., cucumbers, peppers) and a range of greenhouse tasks, including harvesting, pruning, monitoring, de-leafing, and pollinating.
The GRoW system collects large amounts of data during harvesting. The analyzed data provide growers with new levels of information for improving production.
Come to meet Metomotion at Greentech, Hall 08.205