Viridix
I-Dripper, an agritech startup has created Viridix, a precision irrigation decision support system powered by Root Sense soil moisture sensors that help farmers make data driven decisions by gathering data at multiple locations in the field and uploading it to the internet cloud. 
Once uploaded, the data is analyzed and turned into actionable insights that help farmers save water, increase crop yield, raise crop quality, and ultimately increase profits.
Got your Viridix Package?
product value proposition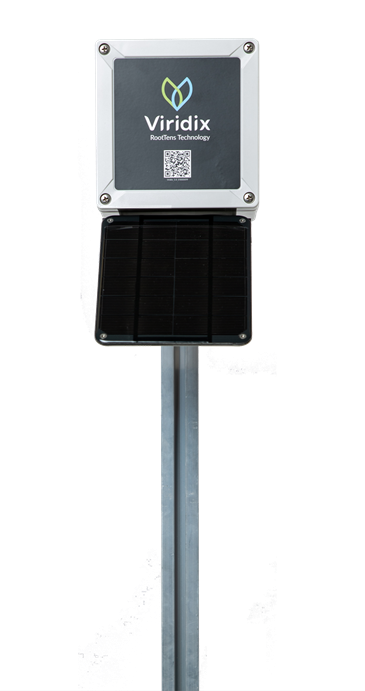 The Root-Sense
The Root-Sense soil moisture sensor measures the water available to the roots of crops, giving a measurement known as Water Potential, which is the most accurate soil moisture measurement in the market.
The sensor is capable of being planted at multiple depths, giving the farmer a full picture of what is going on in the soil. In Addition, it requires no calibration or maintenance.
In other words it is a low cost Tensiometer that is scalable and connected to the internet. 
Our sensors are built for variable rate irrigation, making them most Suitable for Orchards, Vineyards and Green houses.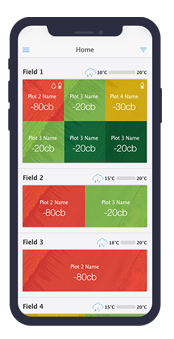 Decision support system
We have developed a web & mobile customizable dashboard for Real-time historical field status.
This software supports Management of irrigation, helps avoid stress, monitors malfunctions and helps you manage ongoing stress levels.
"We believe that the future of Agriculture should become Data-driven, rather than remain a craft. In the 21st Century, where everything is connected, and most decisions are based on analytic data, Agriculture has remained offline, with decision making resting on the grower's skills and expertise."
Mor Yegerman, Founder
Viridix
"We believe that agriculture should become fully automated to maximize profits, but at the same time, the farmers should have the best tools to control everything. "
Tal Maor, CEO
Viridix